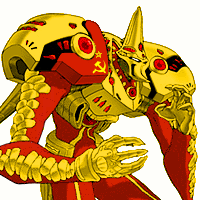 Soviet cogitations: 260
Defected to the U.S.S.R.: 16 Dec 2011, 00:54
Ideology: Marxism-Leninism
Komsomol

26 Jul 2015, 01:31
Was told this by someone who watches Aljazeera.

This is kind of Bittersweet. On the one hand it's a step towards lifting the Embargo which is good but the darker aspects are easier methods of USA Intel Acquisition and more Levers appearing for the US to tweak and apply pressure through.

I'm hoping for the best but fairly wary.
"A shiny bauble from Capitalism is worthless when the cost is Children & the Elderly going hungry, The Infirm & Sick dying because of Greed & Education reduced to a token few to placate the masses with Illusions of freedom."
16 Jan 2016, 23:38
It is not bittersweet for America. It is a ploy by the CIA to better monitor Cuban agents in Florida and Washington due to the heavy losses CIA and DIA incurred from Cuban moles like Ana Belen Montes et al. Cuba has mastered the science of spying. They do not brag of their successes unlike what America does in the BILLION DOLLAR SPY.