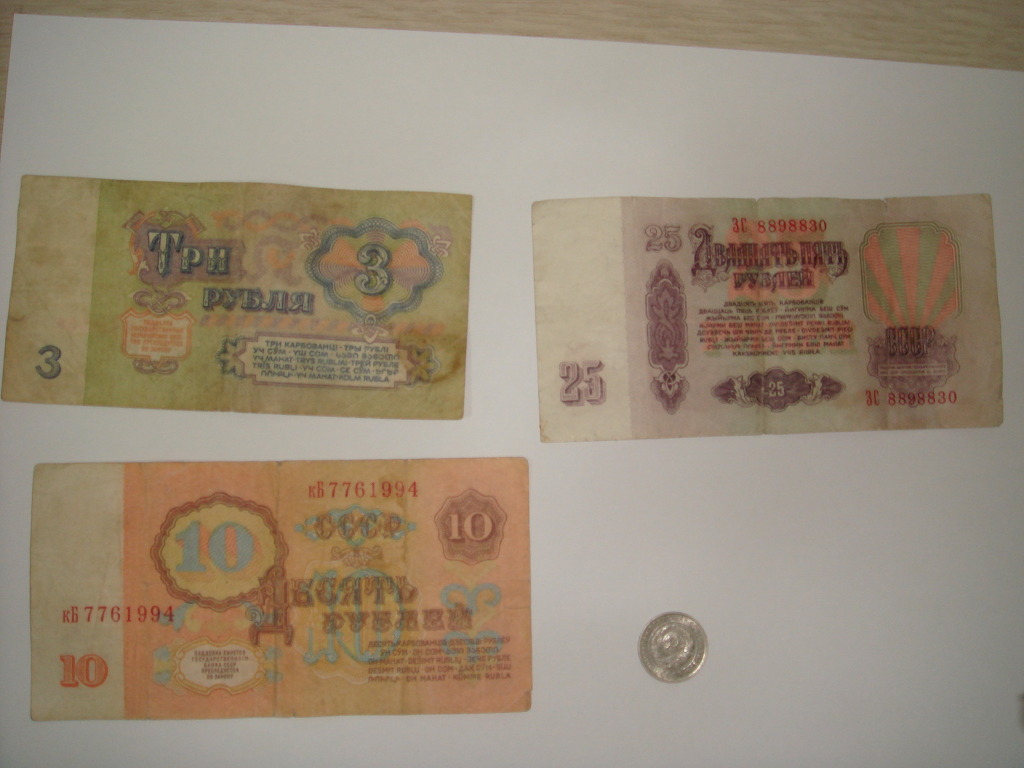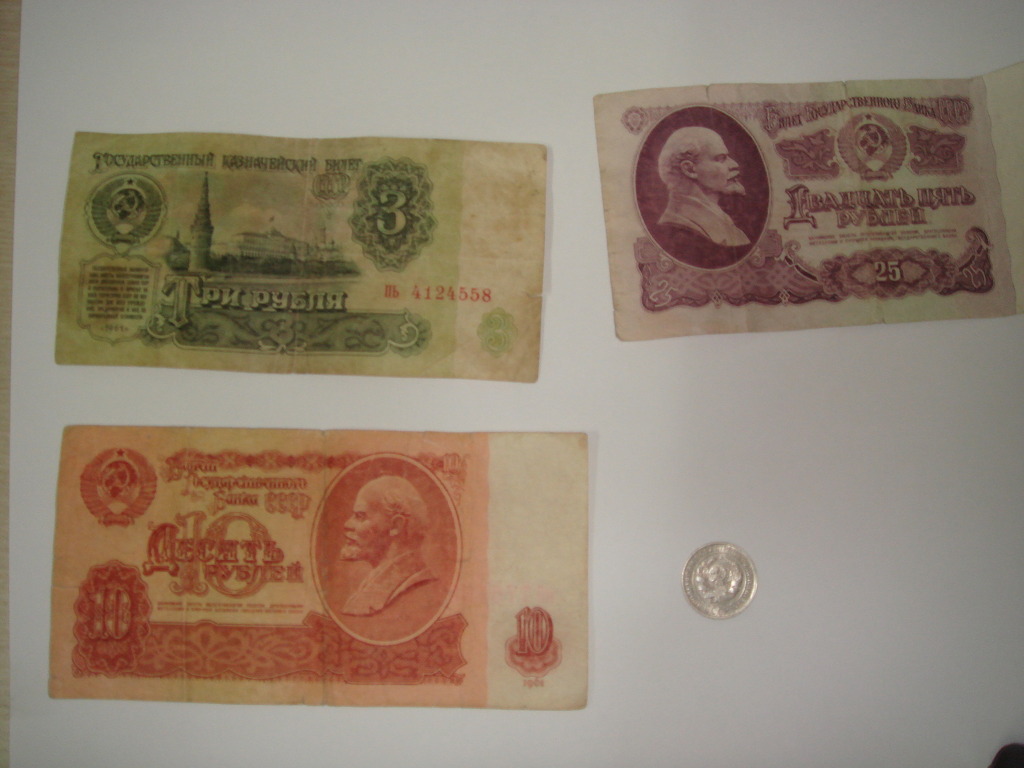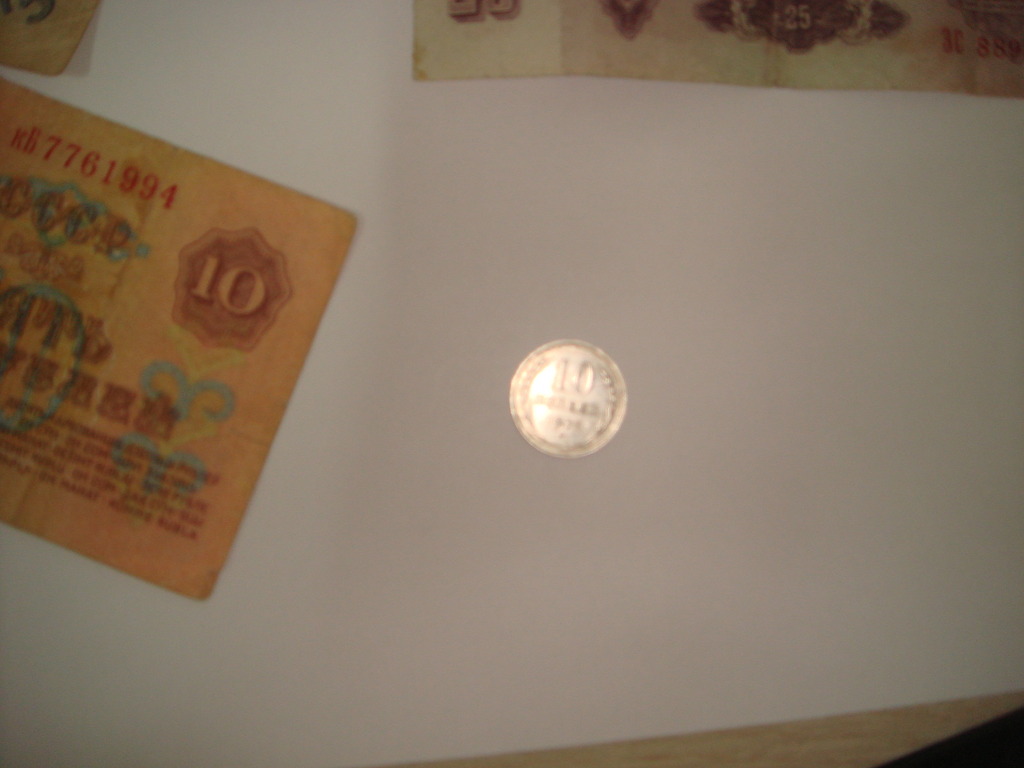 I've once had a 5 and 50 Rubles but I lost it.
the 1~25 rubles are easy to see because they were legal tender until 1993
and especially the 25 rubles were printed with same design until 1993
due to the hyperinflation in the former soviet union in 1992,3 huge amounts of almost useless 25 rubles
were printed. about half of the 25 rubles dated 1961 are printed in 1992,93 in just 2 years
The design was 1 to 100 were all changed in 1991 but still had Lenin portraits until 1992.
but the 50 and 100 rubles(which are dated 1961) are harder to find because they were illegal to be used since jan 23.1991
Plus the coin is an 1928 10 kopeck silver coin which was made in silver until 1930.