09 Mar 2015, 08:19
Afghanistan Shall Live Comrades!
Comrades My country was not destroyed by the USSR rather was being saved by the USSR from the terrorist backing Yankees, The People's Democratic Republic of Afghanistan was working for equality and development of Afghanistan but the the Yankees supported terrorists in Afghanistan from the start and still the play games with Afghanistan by supporting Taliban under the Leadership of the Terrorist state of Pakistan, its a fact that Afghanistan had not a single building collapsed until the leadership of the country selling Traitors "Mujaheddin" and the Paki made Taliban.
But I assure you comrades Afghanistan new generation has understood its mistakes, we will develop our country and save it from imperialist west and it's lackey Pakistan, we shall turn our war torn country into a fortress of development and stand united against the Yankee Imperialists.
Those who would give up essential Liberty, to purchase a little temporary Safety, deserve neither Liberty nor Safety - Benjamin Franklin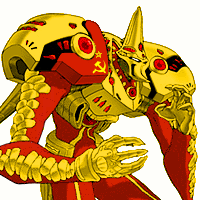 Soviet cogitations: 260
Defected to the U.S.S.R.: 16 Dec 2011, 00:54
Ideology: Marxism-Leninism
Komsomol

11 Jun 2015, 07:07
I wish you well Comrade.
The Road you walk upon is a difficult one that is badly in need of Repair and Sadly never finished construction.

The Kurdish Communists in Syria, Iraq etc levelling successful blows against ISIS when many others fighting them fail does give some hope that perhaps Afghanistan could emulate their drive and methods.
"A shiny bauble from Capitalism is worthless when the cost is Children & the Elderly going hungry, The Infirm & Sick dying because of Greed & Education reduced to a token few to placate the masses with Illusions of freedom."