Log-in to remove these advertisements.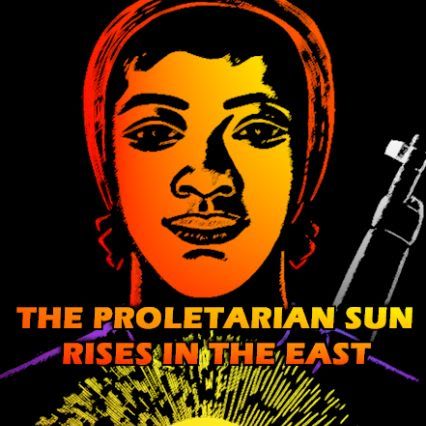 Soviet cogitations: 3765
Defected to the U.S.S.R.: 11 Nov 2009, 07:13
Ideology: Other Leftist
Politburo

13 Aug 2010, 21:19
I'm not sure how socialist the Nation of Islam was, but they were huge in the civil rights/black separatist movement. I was just wondering what everybody's opinion was on the movement from a couple of angles: politically, culturally, and religiously.

I'm under the impression that politically the NOI was as effective and useful as the Black Panther Party, especially during the Malcolm X years. They taught people that petition wasn't enough to achieve equality, but that separatism and self defense was the only way to freedom. They taught that every time that you bought a useless commodity from the U.S. market, that you were in a sense strengthening U.S. imperialism at home and abroad.

Religiously, I think that they had a somewhat twisted version of Islam, denying the absolute truth of the Quran as a document that "had been meddled with." They claimed that Elijah Mohammad was "God on Earth," which strictly goes against the teachings of traditional Islam.

I would really like to hear the opinions of some Muslims on this forum (Dagoth, Political Interest), as well as some non-Muslims
14 Aug 2010, 02:58
Wasn't socialist nor was in Islam.

They had good criticisms of what the failings of the Civil Right's movement were though. They also were not political, one of the main reasons why Malcolm X left NOI. They managed to harvest the potential of black nationalism; however, they squandered it. The promotion of black nationalism (or black self worth might be a better term) was positive in black communities. The ground work they did (i.e. getter blacks lumpen proletariat to stop being lumpen, food kitchens, promoting black business, ect.) on the ground was also positive. Yet they did not channel that energy into a revolution. They worked with the KKK & the Nazi Party. Similar to Israel they wanted the white "man" in Washington DC to give them land for blacks only. Outside their revolutionary language and militant talk they never really fought for their own nation, rather Elijah Mohammad wished to make some sort of behind the scenes deal for a new black nation.

Overall:

"By what standard of morality can the violence used by a slave to break his chains be considered the same as the violence of a slave master?" - Walter Rodney
Soviet cogitations: 12389
Defected to the U.S.S.R.: 18 Apr 2010, 04:44
Ideology: None
Philosophized

14 Aug 2010, 03:50
They cut their own throats when they alienated, then assassinated, Malcolm X. Since then, they've been a marginalized, reactionary group of has beens. Also, they're a gang of religious cranks who have nothing in common with, and are repudiated by, traditional Islamists. A sample of their lunacy:
Wikipedia wrote:

"The Honorable Elijah Muhammad told us of a giant Mother Plane that is made like the universe, spheres within spheres. White people call them unidentified flying objects (UFOs). Ezekiel, in the Old Testament, saw a wheel that looked like a cloud by day but a pillar of fire by night. The Honorable Elijah Muhammad said that that wheel was built on the island of Nippon, which is now called Japan, by some of the Original scientists. It took $15 billion in gold at that time to build it. It is made of the toughest steel. America does not yet know the composition of the steel used to make an instrument like it. It is a circular plane, and the Bible says that it never makes turns. Because of its circular nature it can stop and travel in all directions at speeds of thousands of miles per hour. He said there are 1,500 small wheels in this Mother Wheel, which is a half mile by a half mile [800 m by 800 m]. This Mother Wheel is like a small human-built planet. Each one of these small planes carry three bombs.
"The Honorable Elijah Muhammad said these planes were used to set up mountains on the earth. The Qur'an says it like this: We have raised mountains on the earth lest it convulse with you. How do you raise a mountain, and what is the purpose of a mountain? Have you ever tried to balance a tire? You use weights to keep the tire balanced. That's how the earth is balanced, with mountain ranges. The Honorable Elijah Muhammad said that we have a type of bomb that, when it strikes the earth a drill on it is timed to go into the earth and explode at the height that you wish the mountain to be. If you wish to take the mountain up a mile [1.6 km], you time the drill to go a mile in and then explode. The bombs these planes have are timed to go one mile down and bring up a mountain one mile high, but it will destroy everything within a 50-square-mile [130 km²] radius. The white man writes in his above top secret memos of the UFOs. He sees them around his military installations like they are spying.

"That Mother Wheel is a dreadful-looking thing. White folks are making movies now to make these planes look like fiction, but it is based on something real. The Honorable Elijah Muhammad said that Mother Plane is so powerful that with sound reverberating in the atmosphere, just with a sound, she can crumble buildings."

—Minister Louis Farrakhan, The Divine Destruction of America: Can She Avert It?
Miss Strangelove: "You feed giants laxatives so goblins can mine their poop before the gnomes get to it."
Alternative Display:
Mobile view