Soviet cogitations: 20
Defected to the U.S.S.R.: 31 May 2010, 10:44
Pioneer

19 Jun 2010, 20:35
I was just wondering, how Socialist was the Spanish Republic after the 1936 elections and during the civil war?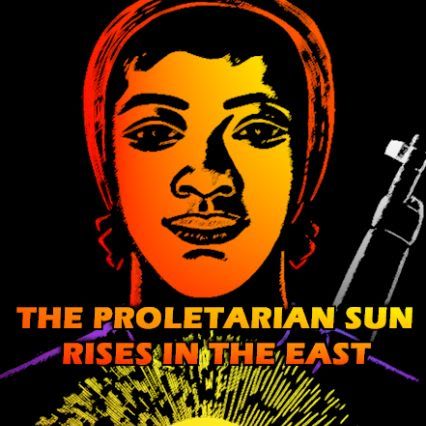 Soviet cogitations: 3765
Defected to the U.S.S.R.: 11 Nov 2009, 07:13
Ideology: Other Leftist
Politburo

20 Jun 2010, 04:03
Way more anarchist than socialist, especially in Barcelona and Catalonia.
Soviet cogitations: 14
Defected to the U.S.S.R.: 11 Dec 2010, 23:46
New Comrade (Say hi & be nice to me!)

12 Dec 2010, 10:40
After 1936 there was a very acute class war in Spain, but socialists were not strong all over Spain.

The country was not officially ruled by socialists after the 1936 elections but by "middle class" (in capitalist standards) socio-liberals and socialdemocrats with the support of communists and socialists. The beginning of the civil war in Jule 1936 led all leftist organizations to create coalition governments (not ony in the state level but also in regions like Catalonia) to fight against fascism. In such governments participated communists and even anarchists.

Catalonia was ruled by a petit-burgois party during the Civil War. It was called ERC (Esquerra Republicana de Catalunya -Republican Left of Catalonia) and it was an organization that wanted to reach independence of Catalonia. Later communists and anarchists joined the Catalan government.

In the Basque country, the rightists catholic party called PNV (Partido Nacionalista Vasco - Basque Nationalist Party) ruled during before and after Jule 1936. Both communist and anarchist movements were very weak there.

As you all may know, anarchism usually spreads in rural areas because peasants are petit-burgois. In Russia and Ukraine, anarchists were almost always peasants. The same thing happened originally in Spain: anarchism appeared in the southern rural region called Andalusia. But since a lot of people from Andalusia went to live to Catalonia (heavy industrialized region), anarchism became famous among Catalan workers (most of them having come from Andalusia) too. From 1937 on, the organization called PSUC (Partit Socialista Unificat de Catalunya - Unified Socialist Party of Catalonia) marxist-leninist and Soviet supporter gained supports among Catalan workers because of its excellent organization during the war. They realized that it was not possible at all to defeat fascism with disorganized anarchist detachments: a Red organized disciplined army was needed.

On 1936-beginning of 1937, anarchism ideas and praxis were brought to Aragon (region that borders with Catalonia) by anarchism detachments, but Aragon was soon taken by fascists.

Communist marxism-leninism represented in the PCE (Communist Party of Spain - member of the III International) was strong in Asturias and Madrid.

The Basque Country and Nafarroa were always traditional and catholic. Workers organizations did not have success in the Basque country, even if it was industrialzed (specially Bilbao). In fact, the second region (Nafarroa) was one of the origins of the fascist Alzamiento.