Russian driver clearing his shoe with Nazi flag in front of ISU-152
Rare photos from photographer Ugrinovich: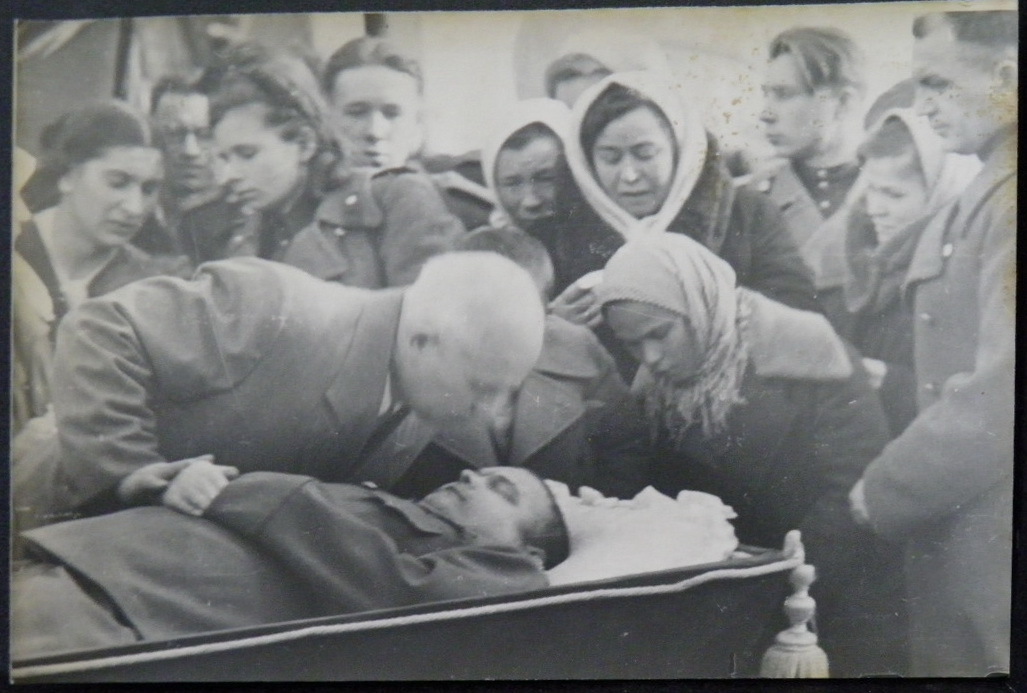 Khrushchev says goodbye to NF Vatutin, April 17, 1944.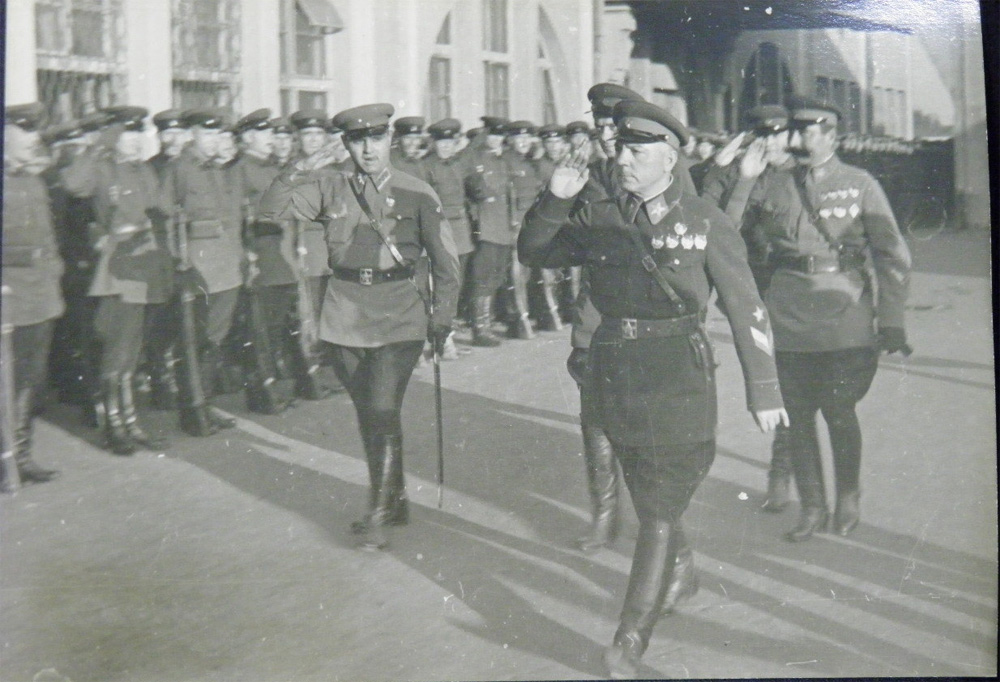 Marshals Voroshilov and Budyonny on the platform of the Kiev railway station, in 1935.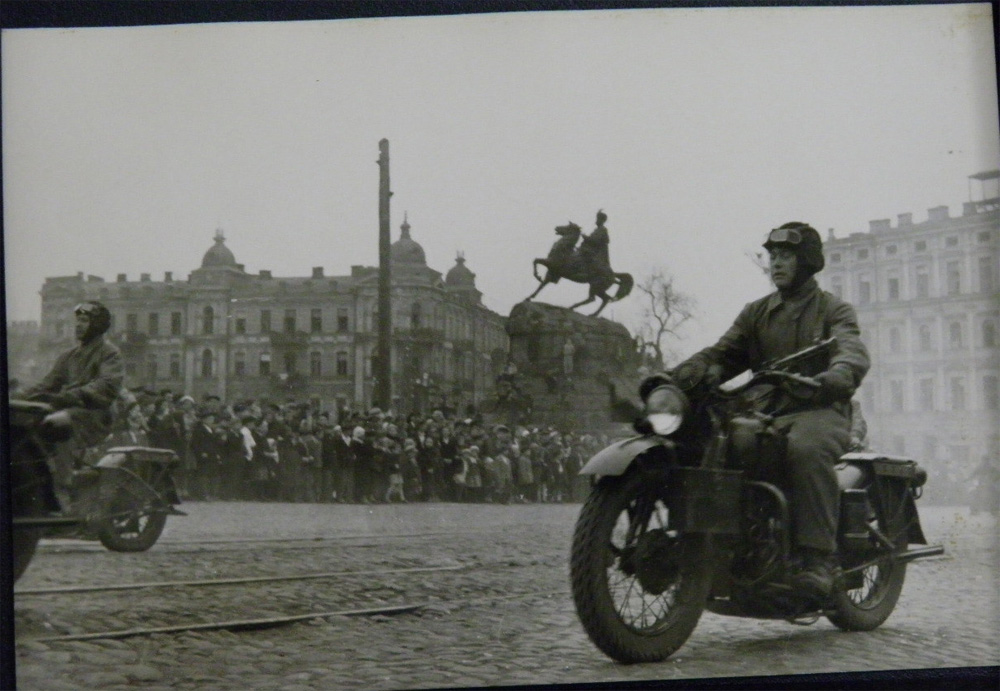 Parade in Kiev, 1945.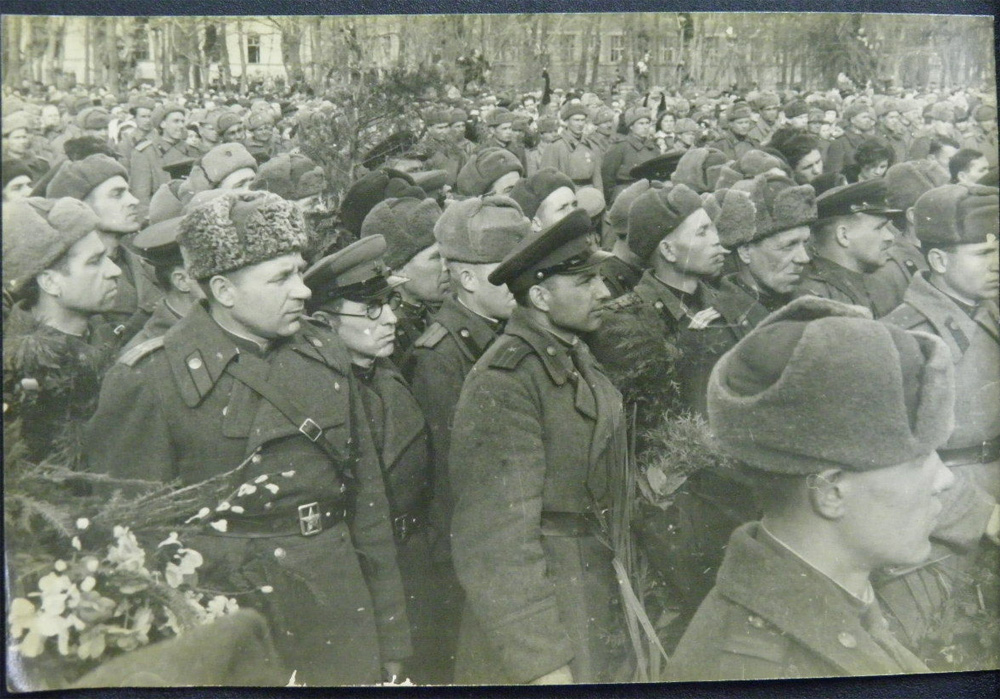 Soviet officers at the funeral of General Vatutin, April 17, 1944.
The Military Tribunal, Kyiv, January 1946.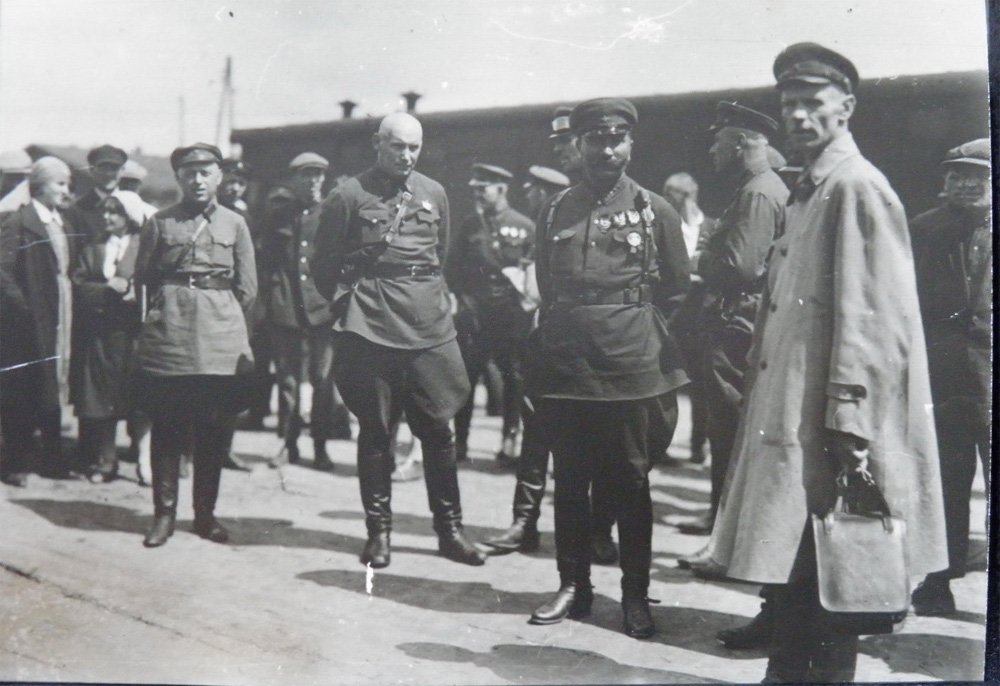 Commander of the 1st rank SM Budyonny in Kiev in 1932.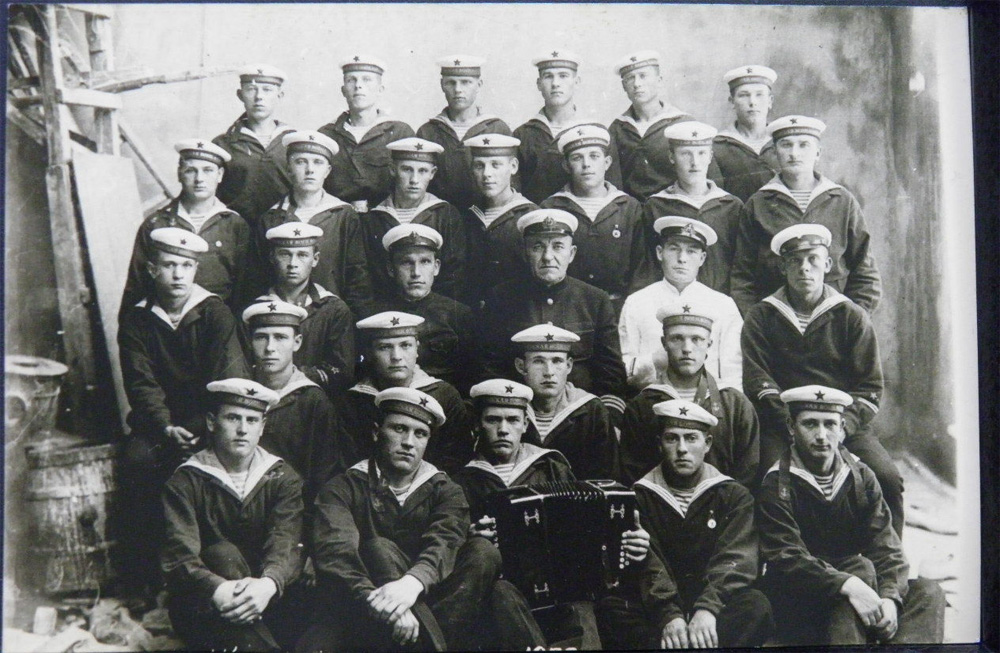 Steering group Dnieper flotilla, Kiev, 1936.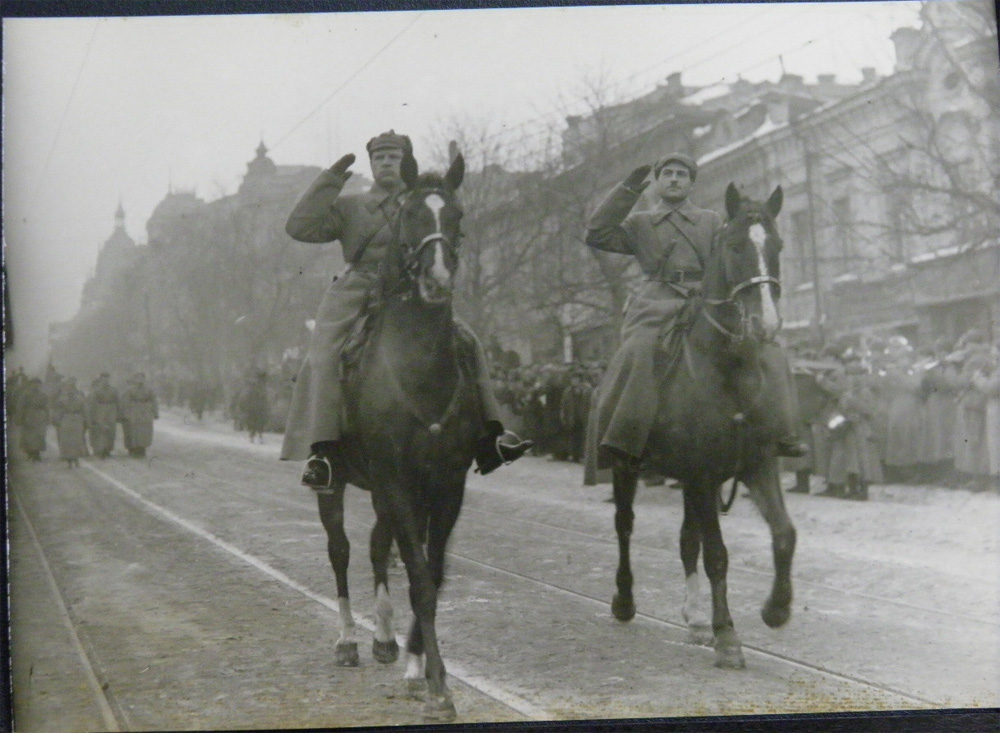 Military parade at Vladimir street in November 1930.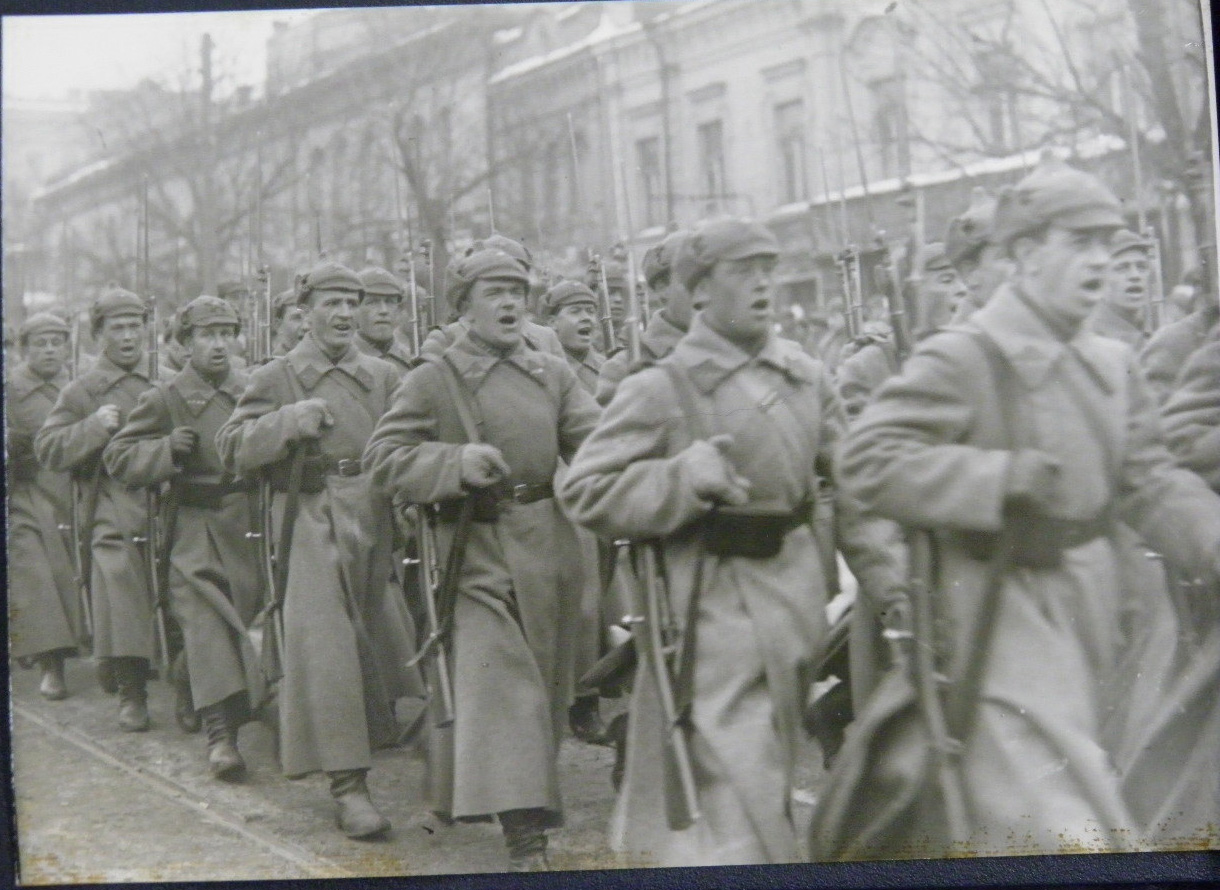 Red Army soldiers at a military parade in Kiev in November 1930.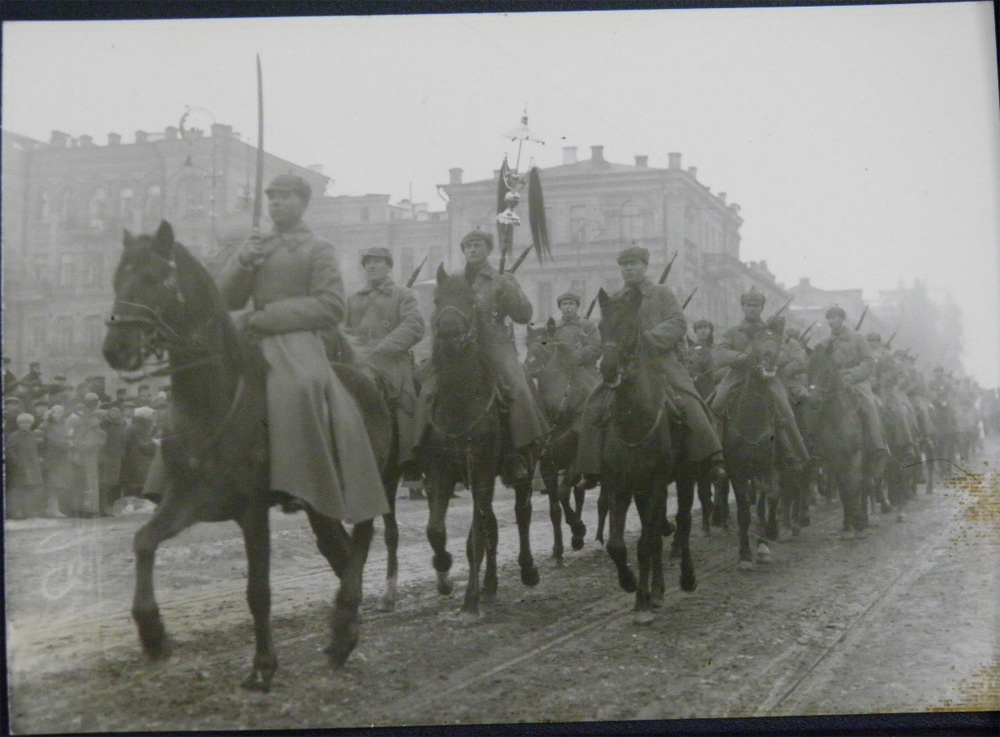 Troopers are paraded through the streets of Vladimir, in November 1930.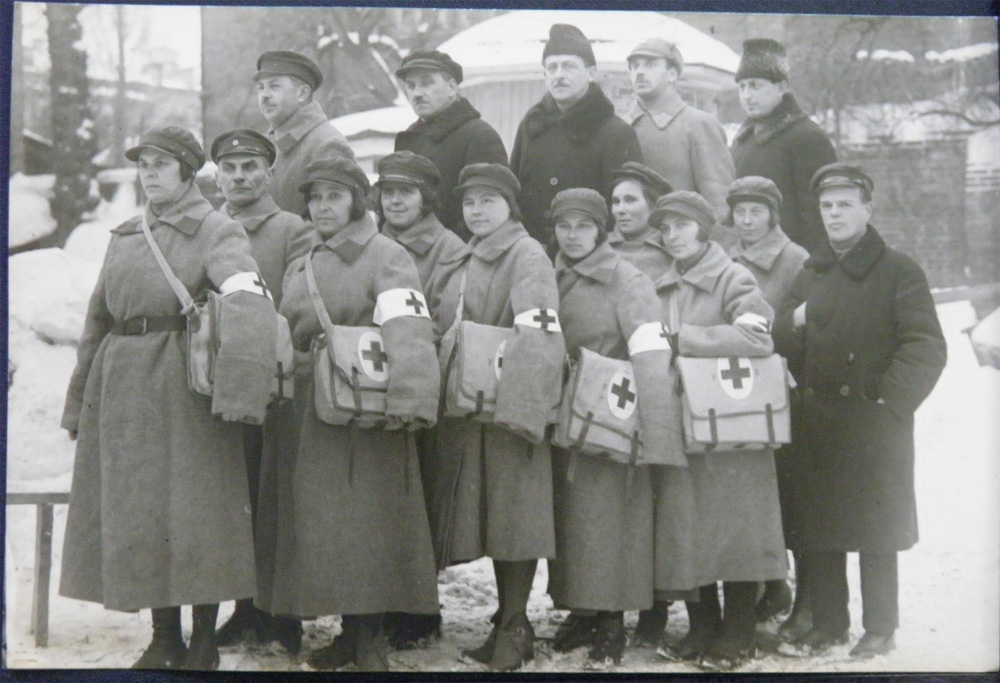 Medical corps, Kiev, 1932.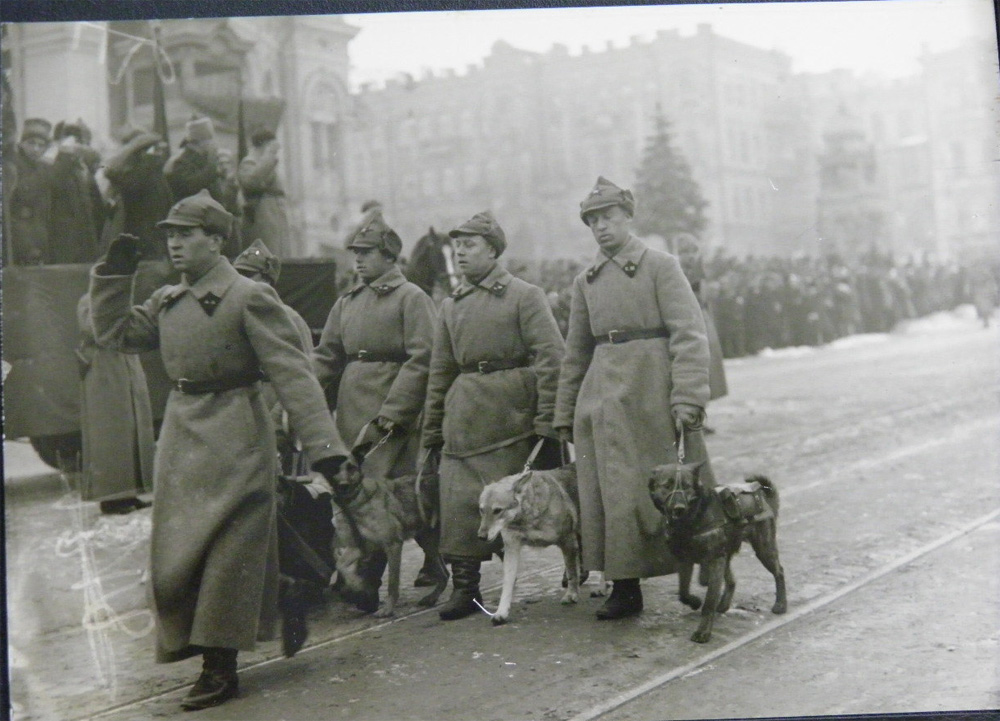 Military parade in November 1930.
Infantry and tanks, Kiev, 1939.
Maxim machine gun drives past the Opera House on parade Nov. 7, 1930.
I apologize if the caption translations are inaccurate. The originals (and much more) can be found
here
. I have selected mainly 'human interest' photos but there were plenty of more military hardware type photos for the interested.