Log-in to remove these advertisements.
01 Mar 2011, 22:16
my grandfather fought with the partisans since 1941 i think. he and his squad got betrayed by a snitch who led them straight to whitey ambush. they got beaten up and handed over to the gestapo in one piece by some miracle. after that they got deported to some death camp in czechia from where they managed to escape and rejoin partisans. he got a nervous breakdown after what he saw there but at least he got decorated for bravery. he recovered pretty fast and was killing nazis and fascists like before deportation.

one of my granduncles got shot by italians for being an OF operative and for conducting anti-fascist activities in ljubljana. my other granduncle got deported by italians to rab for not being italian.

my father and his brothers all fought in 91 war. he ended up being a lieutenant commander of some outpost which was attacked by croatian spies. not much else was revealed to me other than that. after that he did several tours in kosovo after NATO moved in. he didnt say much about his tours but apparently albanians are screwing around like always especially during the 2004 riots.

Jugoslavija je bleda slika
premrzlega partizana
zato je njeno ljudstvo navajeno trpeti
zato je njeno ljudstvo pripravljeno umreti.
-Via Ofenziva
Forum Rules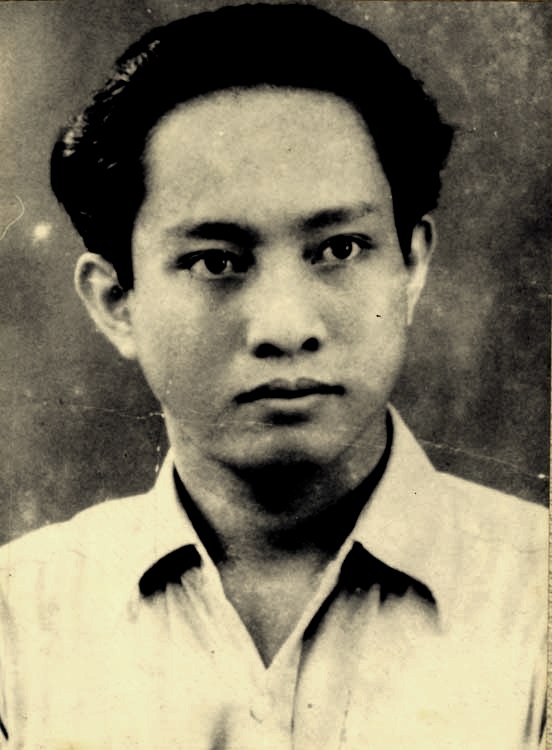 Soviet cogitations: 251
Defected to the U.S.S.R.: 18 Nov 2010, 13:37
Komsomol

28 Apr 2011, 03:15
My great grandfather from mother's side was joining guerilla army against Japanese occupation in Indonesia (1942-1945) and Dutch Military Aggression (1947 and 1948). My great grandpa told me that he captured a Sten Gun and Owen rifle,which both of them always used by him during the war.
My grandfather from father's side: He wasn't a guerilla member. He only a civilian during the Military Aggression. But he remembered that one day, at the afternoon, he saw one of guerilla sniper try to shoot down a fighter plane -
probably P-51 mustang
- with a rifle (sounds ridiculous? yeah, but you should know, at that time we were lack of modern weapon). When the mustang located the sniper's position in a coconut tree, its started to shot the sniper with machine guns. Luckily, the sniper was safe although he received serious damage in his foot.
Inggris Kita Linggis, Amerika Kita Setrika !

-Sukarno-
Soviet cogitations: 716
Defected to the U.S.S.R.: 04 Aug 2007, 23:25
Ideology: Marxism-Leninism
Komsomol

08 Jul 2011, 22:23
My grandparents are too young to actually remember very much about the war, apart from childhood memories.
Most interesting was a story of my grandfather watching a collaborator being "paraded" through town in shame, being beaten and thrown at before ultimately being hanged. He didn't see the hanging though
"Communism is more about love for mankind than about politics."
Me
14 Aug 2011, 04:35
My Grandfather fought in North Africa for a very short time. He was then transferred to fight in Burma, he drove trucks carrying artillery pieces, during a landing on one of the beaches the commanders told the ships to unload the trucks too far away from the shore, The Japanese attacked the ships, who then left so he was stranded. He was then stabbed in the stomach with a bayonet and was forced to help build the Burma railway as a Japanese POW, he lost half his body weight during his time there. Still amazed how he survived.

Soviet cogitations: 6
Defected to the U.S.S.R.: 04 Aug 2009, 00:45
New Comrade (Say hi & be nice to me!)

09 Apr 2012, 05:59
My Grandpa was a US Army Colonel operating in the Indo-Burmese region and in China during WWII.

He used to say how he almost stopped Red China from happening, because at the end of the war he asked his superiors to let him take some men into Manchuria to destroy heavy weaponry left by the Red Army so that it wouldn't fall into the hands of the Chinese Communists, but the higher-ups refused his request and according to him, Mao wouldn't have won if MacArthur had just let him go through with his plan.
09 Apr 2012, 12:06
Gramps was a Republican Air Force Lt. during the Spanish Civil War. Didn't fly, though, he was a trucker in Logistics, carrying ammo and fuel from Point A to Point B.

He went into exile (to France) when the Republic fell, and the French put'im in a concentration camp (Argelès-sur-mer). The funny thing is that he intended to keep fighting the fascist for the French, but he kinda lost interest 'cause the French treated him like shit. He went back to Spain, faced reprisals (several years of jail and a second military service in the Navy), and he spent the rest of his life as an international trucker, mostly in France and (After World War 2) in West Germany.

He only really went back to Spain after the Franco regime fell.
Cm'on baby, eat the rich!!! -

Motörhead
Soviet cogitations: 4764
Defected to the U.S.S.R.: 20 Jul 2007, 06:59
Ideology: Marxism-Leninism
Forum Commissar

10 Apr 2012, 01:07
That's pretty fascinating.

I'm reading on and off a book that sort of deals with that. It's the memoirs of a Mexican consulate officer and what he went through after France capitulated. I haven't gotten there yet, but I know he was involved in the shipping of Spaniards out of the Vichy regime. This I know because I remember it from Pablo Neruda's autobiography, where he helped secure the boat and had to fight to keep filling it with people.

A lot of Spaniards left for Mexico, a lot never returned.
"You say you have no enemies? How is this so? Have you never spoken the truth, never loved justice?" - Santiago Ramón y Cajal
Forum Rules
10 Apr 2012, 21:59
That surely wasn't France's finest hour: Republican combatants were being put in concentration camps by the French
before
WWII. Then they offered them their freedom in exchange for fighting for the French in WWII. France then promptly capitulated and the
Rotspaniers
got sent to Buchenwald and Mauthausen.
Cm'on baby, eat the rich!!! -

Motörhead
01 May 2012, 20:12
My grand-grand father was a chieft accountatnt at the some of the Jaroslavl factories.
In 1941 he joined the RKKA as a volunieer. Because of his education he became a capitain of artillery. He fought in Stakingrad in 1942 and in Gemany in 1945.
After the Victory, in winter 1945 solidier of his department (division) frosbitenned legs and the NKVD send him to GULAG.
Soviet cogitations: 2298
Defected to the U.S.S.R.: 10 Aug 2010, 14:21
Party Bureaucrat

18 Jun 2012, 16:42
There was few difference between Spaniards and French. I mean, the Communist Party was also banned in 1939 and its MPs sent to camps. During the Resistance, many of them helped the Communist Party and many of them, of course, were sent to Germany.
My Grandfather during WII was a maquisard, then he joined the SAS and took part in operations Spencer and Amherst. His brother died in Buchenwald.
If you want funny stories, I know that my great-grandmother on my mother's side won a house in Brittany thanks to the war. She had a good friend who had no family, and she told her: "If I die, I will give you my house". Once she was in her garden, and received a bomb which let the house intact.
Quote:

This I know because I remember it from Pablo Neruda's autobiography, where he helped secure the boat and had to fight to keep filling it with people.
Yes it was the Winnipeg. The boat was part of the PCF's shipping company which we created to help Spain.
"Fishing is part of agriculture"
Gred
"Loz, you are like me"
Yami
"I am one of the better read Marxists on this site"
Gred
Soviet cogitations: 236
Defected to the U.S.S.R.: 07 Jul 2012, 03:04
Ideology: None
Pioneer

26 Aug 2012, 08:17
My great grandmother's family left Greece sometime during the Greco-Italian war. It was a good choice, because the Germans later took over her city(Salonika) and deported the Jewish population. She went to Turkey, and much of my family still lives there(although the majority lives in Israel now).

She died a year before I was born, which is a shame. She apparently spoke extensively about Salonika during the last few years of her life, but she never got to revisit.
Alternative Display:
Mobile view